Maine's Lobster Industry Tested Amid Tariffs and Coronavirus
Before the global pandemic, Maine saw an 80 percent decline in sales to China due to Trade
War. Canada is riding the wave as the single-most exported of lobster
At five in the morning, Perley Frazier loads his 42 by 15 feet wide boat with stacks of crates and
goes out on the water. Five minutes into the ride, the pristine blue of the Gulf of Maine is interrupted
by a sea of floating buoys. Some are faded, withered by the saltwater. Others, like Frazier's,
are freshly painted indicating to whom the metal traps underneath belong to.
He spots his signature black, white, and red striped buoys a mile off the coast, and with the help
of his two sternmen, hauls up the lobster traps onto the main deck.
"Can't do it all on my own,'' 71-year-old Frazier says. For the past 45 years, he's been fishing in
his hometown of Stonington, the largest lobster port in Maine. Like many in the field, Frazier has
been a first-hand witness to the tumultuous industry that sustains the state. Since the early 2000s,
the population of American lobster (Homarus americanus) on the Maine coast has doubled, landing
an average of more than 100 million pounds of lobster a year for the past decade. But with
the boom of the adult lobster population came the decrease of juvenile lobsters, vulnerable to the
warming waters of the Gulf of Maine. This 400-year-old industry withstood many setbacks due
to climate change, but today, a different force is testing the resilience of Maine fisheries.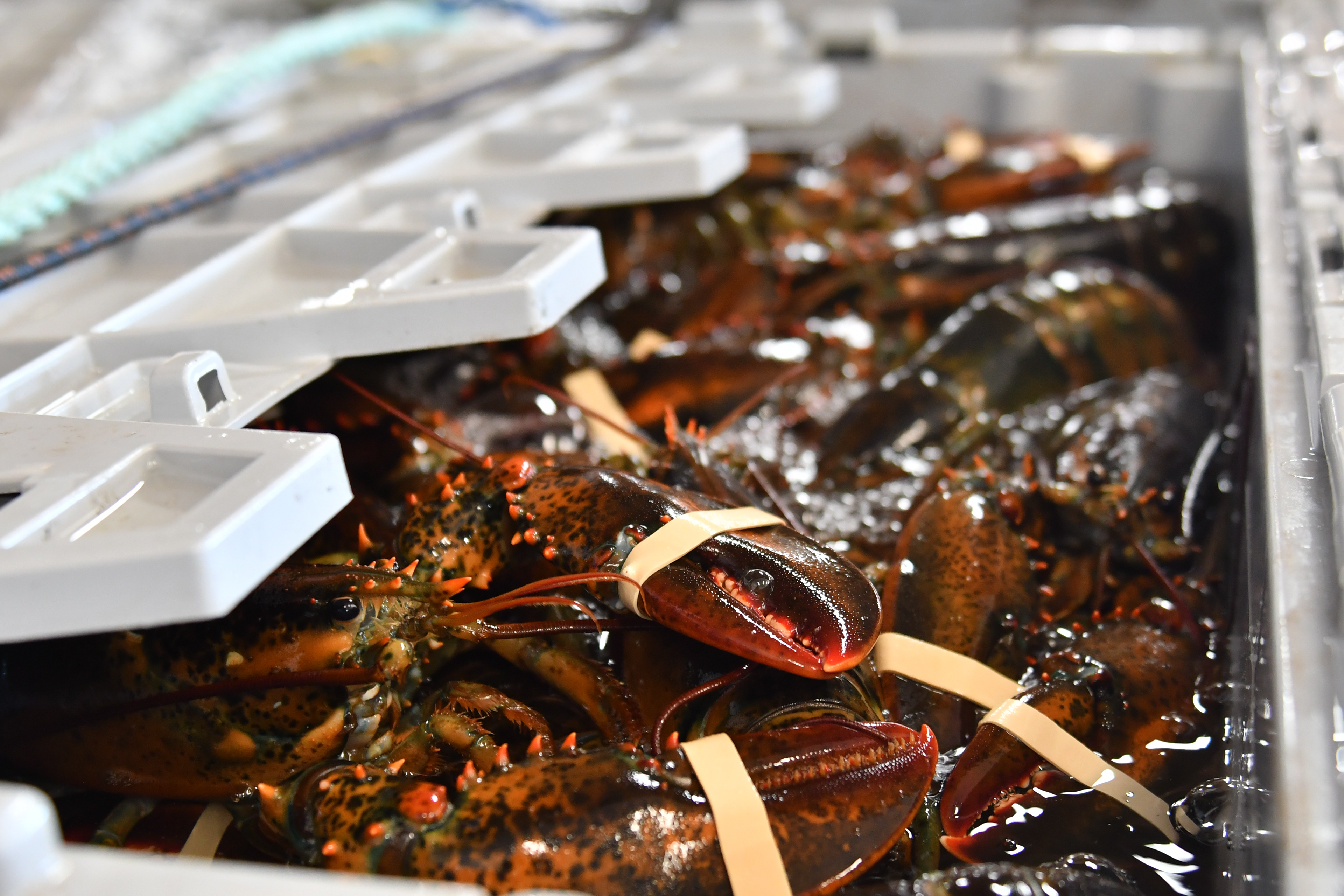 In an attempt to encourage consumers to buy more American goods, in June 2018 the Trump
Administration placed tariffs on billions of dollars' worth of goods coming from China. Meaning
that importers must pay a tax on the product they want to sell to the US (OR: This means that
both nations' importers must pay a tax on the product they want to sell to each other). Days 
later, 
China pushed back with retaliatory tariffs on US goods of a similar value, including 
Before the trade war, the rising middle class in China gave way to increased demand of
American 
and Canadian live lobster, making China the largest lobster market outside of North
 America. 
But since July 7, 2018, the lobster industry has taken a hard hit as the initial 25 
percent tariffs 
rose to 45 percent over the past two years. Since the tariffs went into effect,
 more than 80 percent 
of US lobster shipments to mainland China have ceased.
"I don't think that USTR [United States Trade Representative] necessarily knew that this was
going to have such a huge impact on us," Annie Tselikis, executive director of the Maine Lobster
Dealers' Association, says.
While US sales drop due to tariffs, it doesn't mean that Chinese stakeholders aren't buying 
lobster. 
Instead, they're buying it from Canada.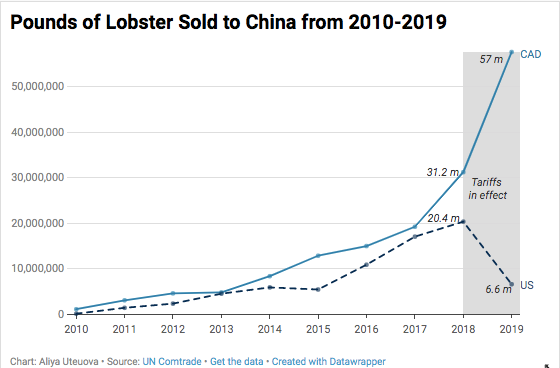 In 2018, Canada's lobster sales to China went up 62 percent from the previous year. 
During that same time period, lobster imports to Canada from the US went up by 18 
percent. The analysis of UN Comtrade data reveals that the increase in Canada's sales
 to China correlates with the spike of US lobster sales to Canada.
But while Canadian dealers are capitalizing on China exports, Canada alone cannot 
meet all of the global and domestic demand, especially at off-peak landing times of the 
year. In 2018, Canada landed lobster 215 million pounds of lobster, of which 112 million
 were exported worldwide. Besides 2015, last year was the only year in the past decade 
when Canada exported more than half of its total lobster harvest.
US and Canada are still each others' biggest lobster trade partners. In 2018, Canada 
exported 58 million pounds to the US exported, while US exported 67 million pounds to 
Canada. But the increase in US lobster exports to Canada could indicate that Maine
lobster gets diverted to the domestic market, as a result freeing up Canadian lobster for
Geoff Irvine, executive director of Lobster Council of Canada, doesn't believe that Canadian
dealers buy live Maine lobster only to sell it to China.
"If lobster is live it is a product of the USA," Irvine says regarding Canada's sale of American
lobster to China. "When it's processed into tail meat or canned meat, an American lobster
can be sold as a product of Canada."
According to Irvine, the tariff that Chinese importers would be paying for American lobster
sold by Canada is 42 percent. That's 25 percent US punitive tariffs, 7 percent Canadian 
tariffs, and 10 percent additional tariffs. Therefore, it makes more sense for Canada 
to be selling its own lobster overseas while making up for the domestic market 
with the American lobster.
But since the crustacean that both countries sell comes from the Gulf of Maine and is the 
same species, it is possible to pass an American lobster as a product of Canada.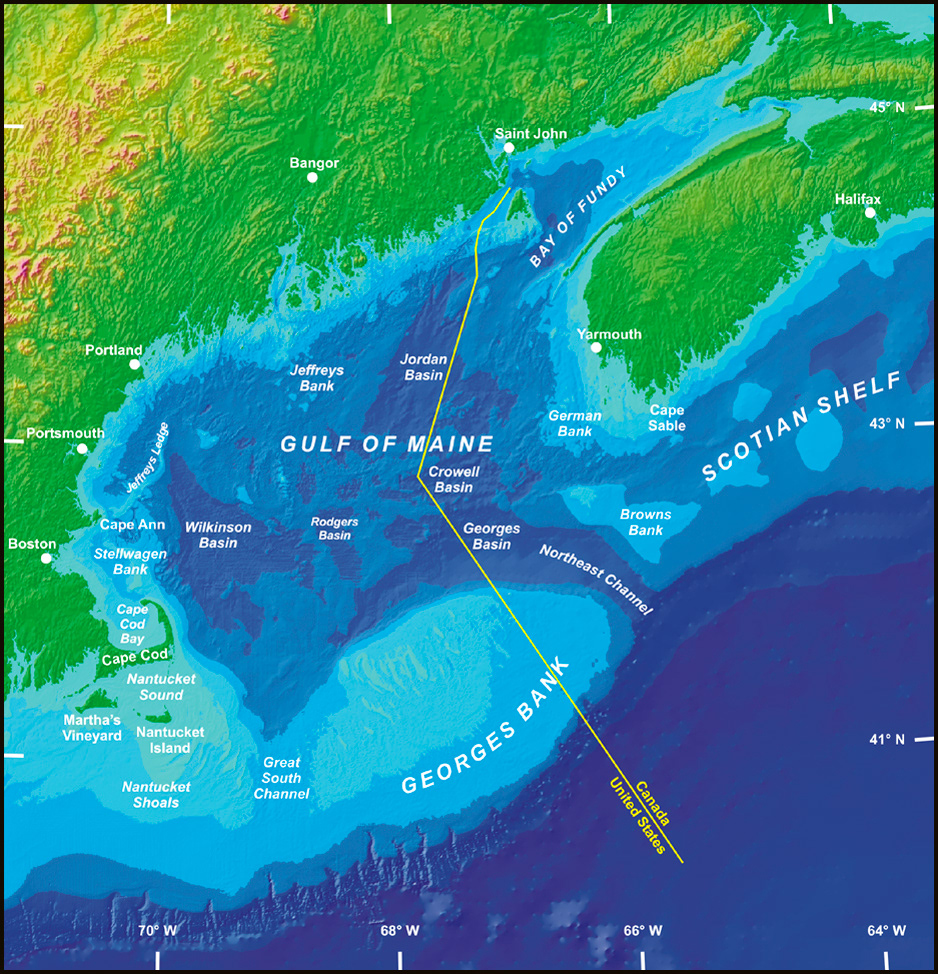 "Are there people playing games, maybe," Irvine says. But overall, industry experts including
Irvine believe that these instances happen at an insignificant level.
China's commercial gains have resulted in a loss of jobs in Maine. Dealers like the Lobster Co.,
of Arundel, laid off half of the wholesale staff while others like Maine Coast of York had to find
new customers to make up for a revenue loss of nearly 10 million dollars.
"The industry really feels like a casualty in a trade war over which it has no control over," 
Tselikis says. But even before the China tariffs hit, there was another trade factor that worried her.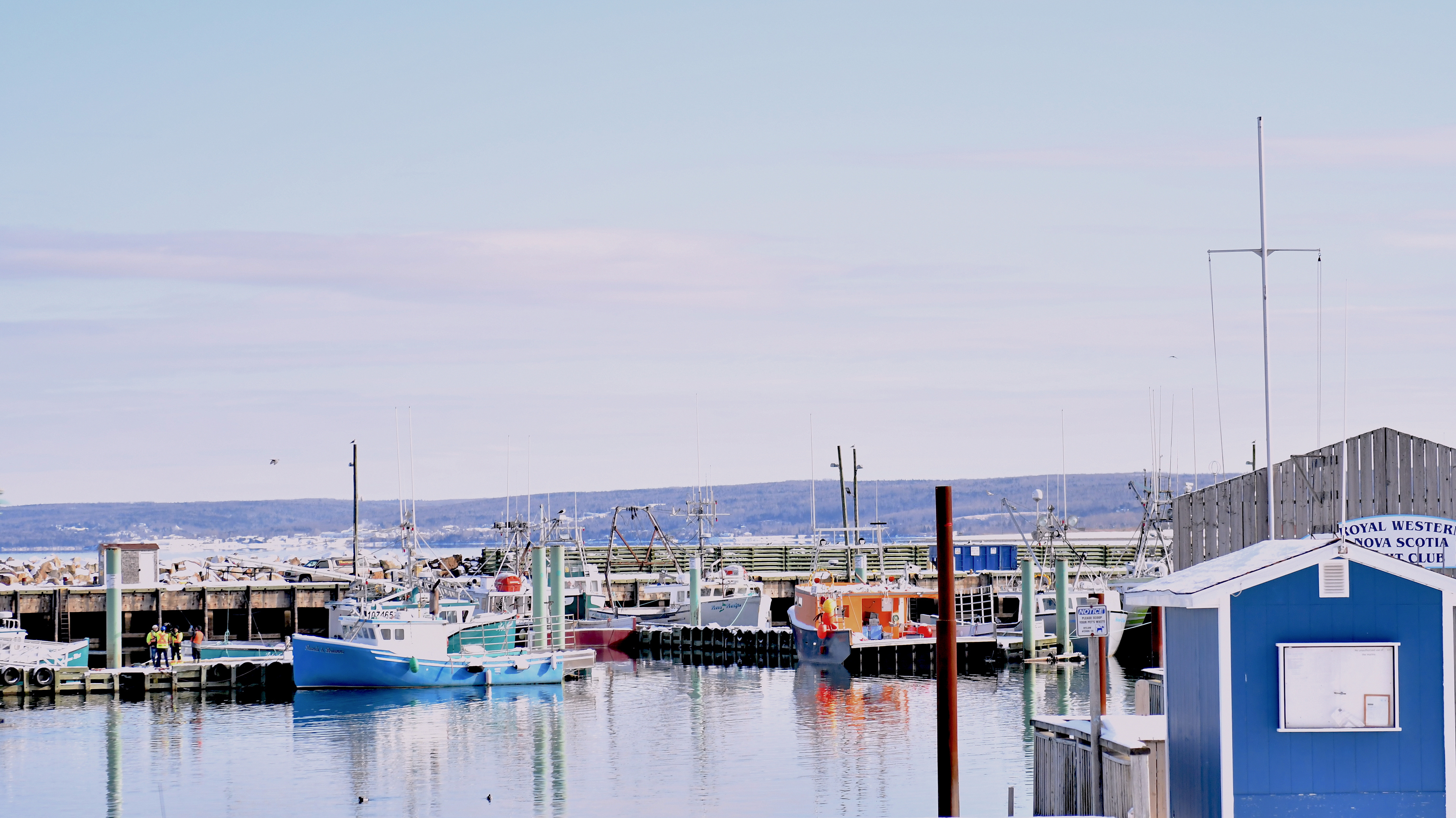 In October 2016, Canada and the European Union signed a trade deal that gave preferential
treatment to goods coming from Canada. Under the agreement, the EU is in the process of
eliminating tariffs on all lobsters and lobster products originating in Canada by 2022.
By comparison, the EU imposes an 8 percent tariff on live Maine lobster and 16 to 20 percent
tariff on processed lobster, making it tough to compete with Canada. "Not only our trade with
China is suffering, our trade with Europe is also down," Tselikis says.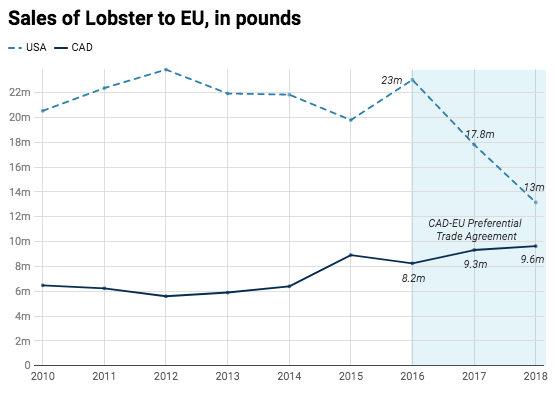 Indeed, since the EU-Canada preferential trade agreement, US lobster exports to the EU went
down from 23 million pounds in 2016 to 13 million pounds in 2018. In that same time period,
Canadian sales to EU went up by 15.5 percent. "The timing of China tariffs on top of dealing
with market access issues with the EU just feels like an insult to injury," Tselikis says.
When dealers thought that sales to China couldn't get much worse, a global pandemic hit. 
Since the December 2019 outbreak and subsequent shutdown of huge areas of China,
the rapid spread of the virus is exposing the vulnerability of global trade systems. And while
tariffs stalled US trade with China, the virus closed the border both for US and Canada.
"When you have a disruption in China such as an outbreak, that changes consumer habits 
and also the movement of people," says Josh Stoll, assistant professor of marine policy at 
the University of Maine. Stoll studies how distant markets are impacting local communities 
with the increase of trade.
"Consumers probably aren't going to be engaged in the same high-end type consumption," 
Stoll says. "My guess is that it has the potential to have a bigger impact than tariffs." On
March 6, the US Commerce Department announced the trade deficit dropped 6.7 
percent to $45.3 billion as exports fell. A similar drop is happening in Canada, as the
nation's overall exports to China decreased by 7.8 percent. "Nobody in the industry 
was prepared for your best market to change almost overnight," says Geoff Irvine, 
executive director of Lobster Council of Canada. "People had to sell the lobster and 
lose money and nobody's happy about it." With 80 percent of Maine's total commercial
fishery, the lobster industry contributes an estimated $1.4 billion into the state's economy.
Efforts to protect the lobster population, like the practice of not harvesting female egg-
bearing lobsters and those larger than 3 1/4 inches have ensured a strong lobster 
fishery. But the warm waters that brought a favorable condition for lobster reproduction is
now getting too hot. In the past three decades, the Gulf of Maine has warmed by 
0.06°C (0.11°F) per year – three times faster than the global average. As temperatures
increase, the favorable conditions of 12-18 °C for lobster reproduction have shifted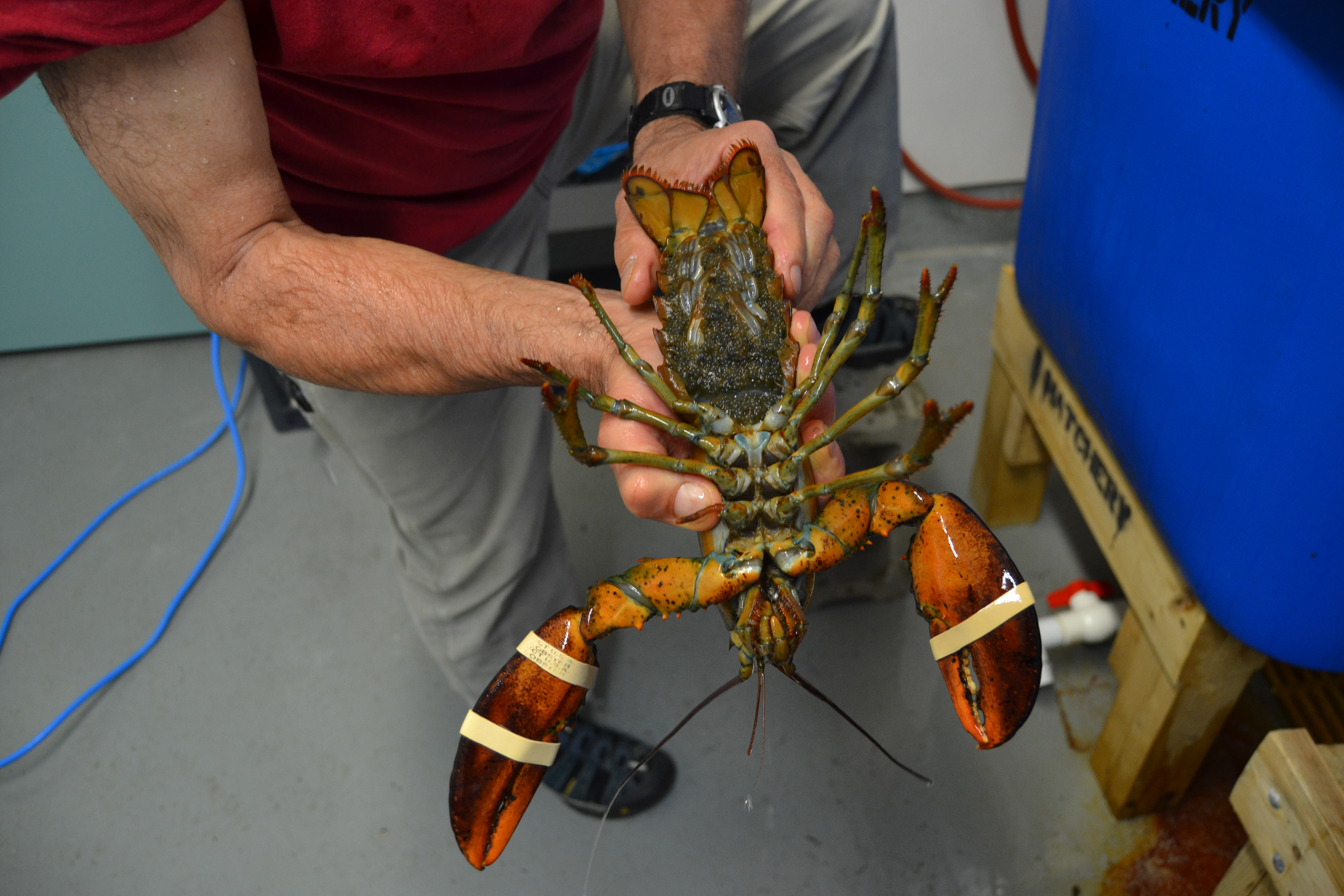 "In southern New England, high summer temperatures and shell disease have elevated 
the mortality rates for lobsters, and as a result their birth rates suffered," says Rick Wahle, 
director of the Lobster Institute and lead scientist behind the  American Lobster Settlement 
Index that surveys the population of juvenile lobsters. Wahle says that juvenile lobsters are 
settling in areas that were historically too cold, and in the past several years, populations 
have been established in places where there were none before, like Eastern Maine and 
more abundantly, in Southeast Nova Scotia and New Brunswick. It is seemingly Canada's 
turn to experience the same lobster boom that Maine has been going through since the 
early 2000's. The warming temperature trend is worrisome for Perley Frazier, a fisherman 
from Stonington, ME. While tariffs and coronavirus affect lobster sales, the warming climate 
"Our lobsters are headed to Canada, the water's cooler up there," Frazier says. He once 
hauled sea bass – a species not native to North Atlantic waters. In addition to lobster, Frazier, 
who comes from a long line of fishermen, sells flounder, monkfish, mussels, and is thinking of 
getting an oyster aquaculture lease. Not wanting to depend entirely on one species, many in 
the industry are diversifying their catch to sustainably farmed fish, sea vegetables, and shellfish. 
But more prevalent cases of algae blooms and shell disease are affecting aquaculture too.
Frazier recognizes the devastation that tariffs and Coronvairus are bringing to the industry. 
And having witnessed plenty of uncertainties that come with the job, the future of the lobster 
industry seems more fragile than ever to him.
"It's going downhill," Frazier says about the lobster industry. "But this is who I am, and whatever
comes next, I can live with it."